Proxy
Please click on the word PROXY / POUVOIR, print on paper, fill, sign and send as letter /

Veuillez impimer le présent pouvoir, le remplir et le poster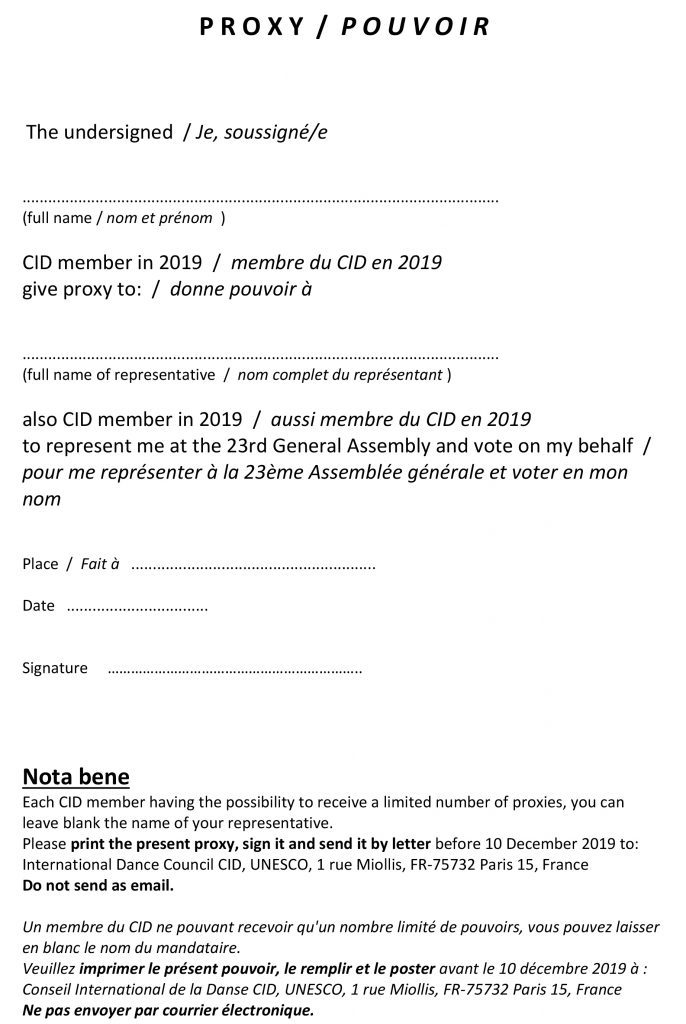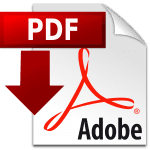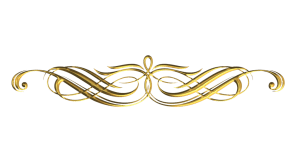 Information on proxies
23rd General Assembly of the International Dance Council CID
  A General Assembly is held every two years, elections every four years. All Members have the right to vote if they have renewed membership for the current year. Each Member has one vote. This means that, if you are a Member and your school or company is also a Member, you should send two proxies.
  The standard proxy is in English and French, the two working languages of CID. A proxy in another language is valid if the fields are filled clearly in Latin characters. Proxy by email is not valid.
  If you do not know another member attending the General Assembly you can leave the name of your representative blank. All other fields must be filled. Do not write anything else. All proxies will be handed to the Electoral Committee.
  Print the proxy on paper, fill the fields, sign it and send in a letter either to:
–  CID Executive Secretariat, Scholiou 8, Plaka, GR-10558 Athens, Greece     
or to:
–  International Dance Council CID, UNESCO, 1 rue Miollis, FR-75732 Paris 15, France
Name of authorizing person (write your full name in capital letters, and eventually your CID registration number) :
……………………………………………………………………………………………………
Name of authorized person  (you can leave this blank) :
……………………………………………………………………………………………………
Place where you are when signing :   …………………………………………..
Date when signing :  ……………………………………………………..
Your signature: